Renowned Speakers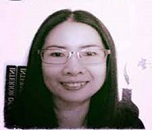 Orawan Keeratisiroj
Naresuan University, Thailand Thailand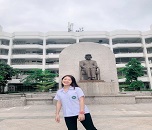 Natthatida Janthasila
Sirindhorn College of Public Health, Thailand Thailand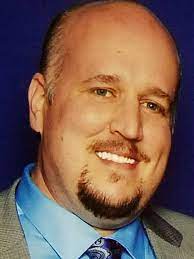 John Nadeau
Sleep Group Solutions USA USA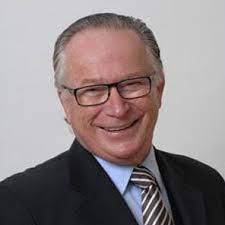 Harry Marget
East Bentleigh Dental Group, Australia Australia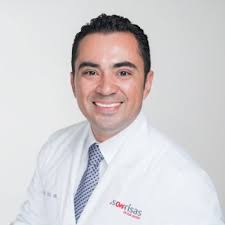 Enrique Cruz
Sonrisas Dental Center, USA USA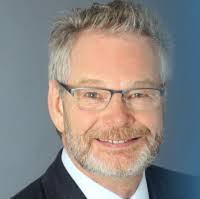 Emil Svoboda
University of Toronto USA USA

Jamie Harris
Adelaide University, Australia Australia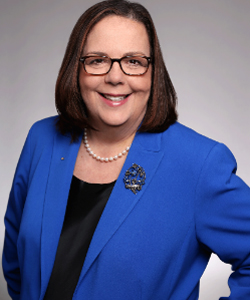 Maxine Feinberg
Immediate President American Dental Association USA USA
Recommended Global Dentistry Webinars & Conferences
Asia Pacific & Middle East
DENTAL SCIENCE CONGRESS 2023
About conference
About conference:
Conference Series LLC Ltd invites you to attend the 44thWorld Dental Science and Oral Health Congress to be held in March 20-21, 2023 Singapore City, Singapore with the theme "Novel Dental Technology and Oral Health Care Concepts and techniques". The main aim of March 20-21, 2023 Singapore City, Singapore is to discuss the research, advanced techniques and treatment in all fields of dental and related sciences.
Why to attend?
The latest techniques, improvements, and the most current updates in Dentistry. This is your best chance to achieve the biggest gathering of members from the Dental group. Lead introductions, disseminate data, meet with present and potential specialists, make a splash with new improvements, and get name acknowledgment at this Conference. Proceeding with dental training guarantee that the dental practitioners are given the most recent symptomatic, preventive and treatment techniques in the business.
Target Audience:
Dentists

Principal Dentist's

Dental Nurses

Dental Surgeons

Prosthodontics

Oral Pathologists

Orthodontists

Dental House Officers

Dental and Oral Health Researchers, Faculty and Students

Dental and Oral Health Associations, Societies and Universities

Dental or Oral Hygienists & Therapists

Dental Treatment Coordinators

Dental Partners or Owners

Dental Wholesalers, Dealers and Distributors
Scope and importance
All were indeed warmly invited to join the 44th World Dental Science and Oral Health Congress (Dental hybrid) in Singapore City on March 20-21, 2023 by Conference Series llc Ltd.
The 44th World Dental Science and Oral Health Congress aims to bring together experts from different fields of dental practise, education, research, and management. It also offers a platform for dentists, researchers, and students to sow and reap knowledge on recent and current developments in the various fields of dentistry. Dental doctors and other healthcare professionals will have lots of chances to network with peers, researchers, exhibitors, and up-and-coming talent, and to have talks about new trends and difficulties in practical practice.
Benefits:
Accepted abstracts will be published in Journal of Orthodontics and Endodontic provided with DOI
Networking Opportunities, Grow Your Professional Network
Build Your Knowledge Base
Expand Your Resources
Break Out of Your Comfort Zone
New Tips & Tactics
Greater Focus
The Serendipity of the Random Workshop
The next year's Dental science congress 2023 analyzes oral care affordability and assistance, service design, and clinically focused programmes, physical wellbeing, dental care management, dental workplaces, and strategies for dieticians, and pediatric dentists. The organizing committee for Dental science congress 2023 is sure that attendees will gain something from the very valuable scientific programme. We cordially invite all scholars and practitioners to join us in the Netherlands for two days of thought-provoking debates, information exchange, and social gatherings.
Tracks and sessions
Track1: Craniofacial Surgery

Craniofacial Surgery is the field of head surgery that treats congenital and facial defects. This is also a component of oral, maxillofacial, and plastic surgery. But it focuses particularly on disorders and accidents that result in head trauma.

Congenital and acquired malformations of the head, skull, face, neck, jaws, and related structures are treated by the surgical subspecialties of cranial and maxillofacial surgery. Although bone manipulation is frequently a part of craniofacial treatment, craniofacial surgery does not focus on any particular tissue; instead, it deals with bone, skin, nerve, muscle, teeth, etc. Craniofacial reconstruction is the name given to a series of treatments used to recreate the head and face of a person who is dead or missing or to repair or remodel the face and skull of someone who is still alive.
Track 2: Periodontology
The primary areas of emphasis for the Department of Periodontology's residents in periodontology are didactic and clinical instruction. Our mission is to prepare residents to practice well in the field of periodontics, to think critically, and to continue to learn throughout their lives. In addition to giving residents the most recent clinical training in all facets of periodontology and surgical implant dentistry, our goals are to give residents an understanding of the theoretical underpinnings and fundamental sciences involved in the maintenance of health and/or the treatment of diseases of the periodontium. to increase their understanding of the linkages between the medical and dental fields and to broaden their professional judgment to incorporate long-term periodontal patient treatment.
Track 3: Oral Pathology
Dental pathology is the cornerstone of oral and maxillofacial surgery. With the help of histopathology, cytopathology, hematology, immunohistochemistry, clinical biochemistry, microbiology, molecular science, forensic odontology, and many other fields, it is a branch of dentistry where research meets clinical practise, making it a distinctive and uncommon branch in its own right. By examining the causes, mechanisms, and effects of diseases affecting the oral and maxillofacial region, it serves as the foundation of dental science.
Because of this, this branch needs to be updated as soon as possible to analyze health data, research results, and treatment approaches in order to provide a diagnostic and therapeutic advice for specific patients. It won't be necessary to practise pathology under a traditional microscope because the use of digital technologies in oral pathology is about to become the norm. Pathological labs must operate more effectively than ever before on a global scale.
Track 4: Dental Material Sciences
The study of dental materials combines the fields of biology, chemistry, and physics. With the development of new materials and technology to enhance the clinical performance of materials, dental materials research is evolving quickly. The local or systemic biological compatibility of these materials is receiving more focus in addition to the creation of novel materials. The biological, chemical, physical, mechanical, and optical properties of the existing and recently created materials used in dentistry are covered in detail in this textbook. The clinical facets of dental materials discussed in these textbook help academicians and clinicians alike advance their dental expertise.
Track 5: Digital Dentistry
The idea of digital dentistry was initially modest but has since gained speed to the point where it now seems as though there are no limits to what it can do. Only when new dental technologies are used in conjunction with a thorough comprehension of fundamental comprehensive dentistry will they be effective. Even though modern technology and computerization can make processes more consistent, labor-saving, and efficient, they cannot replace training, real-world experience, and clinical/technical judgment.
Track 6: Dental Nursing and Public Health Dentistry
Nurses portray infection control and removal techniques while handling dental supplies and maintaining dental equipment. Dental nurses are healthcare workers that provide assistance and support for both clinical and non-clinical patient care aspects. A dental nurse is qualified to understand all dental medical specialties, including general dentistry, hospital dentistry, and community dentistry. Dental equipment's duties and obligations, as well as supporting the body.
For the good of the profession, the patient, and the community, dental nurses must respect moral standards. Dental nurses should be ethically driven to protect the dignity and honor of their profession, support the doctor in giving patients the care they need, and advance the community's welfare. Dental nurses should only undertake dental operations for which they are certified.
Track 7: Dental Implants
your first priority should always be to save your natural tooth if you suffer a dental accident or illness. No bridge or implant, no matter how sophisticated, can really replace your natural tooth. For this reason, you should seek advice from a dentist or endodontist as soon as you have oral pain or discomfort so that you may learn about your alternatives.
If your dentist advises tooth extraction, find out if a root canal procedure from an endodontist can help preserve the tooth. The damaged pulp (soft inner tissue) of your tooth is removed during this surgery, and the empty cavity is then filled and sealed. The process is completed by a dentist placing a crown or filling on your tooth to restore it, allowing it to function similarly to your natural teeth, assuring comfortable biting and a natural appearance.
Track 8: Cosmetic Dentistry
Cosmetic dentistry spans a wide range of procedures to replace, straighten and improve the appearance of your teeth. Any member of our team of generalists and specialists may be involved in the treatment planning and management of your comprehensive cosmetic care. For your convenience, all of our specialists are located under one roof, facilitating communication and improving care.
Track 9: Nano Dentistry
Nano-dentistry is the term for the application of nanotechnology to the field of dentistry. The use of nanotechnology for local anaesthetic, dentition denaturalization, long-term allergy treatment, complete orthodontic realignment in one sitting, and ongoing oral hygiene maintenance with mechanical dentifrobots are some possible treatments. By employing a computer to control these tiny workers (Nano robots), dental nano robots can be created to destroy caries-causing bacteria or to heal teeth stains where decay has already started in. Oral fluid Nano sensor tests, optical Nano biosensors, and nanoelectromechanical systems can all be utilised to detect oral cancer.
Track 10: Forensic Odontology

by using dental records to identify the perpetrator based on a bite mark left on the victim or at the scene, or by using dental records to identify human remains, forensic odontology applies dental science to legal investigations. Criminals have been known to leave bite marks at the site of the crime, whether they are on the victim or in chewing gum or food. There are many things that should be done after a bite mark is found. A saliva sample is taken from the region after the mark has been properly imaged to look for any DNA evidence. Then, moulds or casts can be created. A comparison can be conducted if a different bite impression is discovered somewhere else or if a suspect's teeth are taken impression.
Track 11: Holistic Dentistry
Integrative, or biological, dentistry, commonly referred to as holistic dentistry, promotes an approach to dental health that considers both the patient's environment and overall well-being. It serves as a link between traditional medicine and dentistry, promoting the use of minimally invasive procedures and biocompatible dental materials. Additionally, rather than addressing dental problems in isolation, it emphasizes treating a person's dental problems while simultaneously considering their general health.
Track 12: Dental education
Only 74.1% of individuals are believed to visit the dentist as often as they should due to a lack of dental education in society. Healthy living requires regular dental examinations and meticulous oral hygiene. Dentists must increase public awareness in order to encourage those who don't take dental hygiene seriously to take action.
Track 13: Pediatric dentists
​From conception to adolescence, children dentists are committed to the oral health of children. They have the expertise and competence essential to treat health of a child's teeth, gums, and mouth over all of childhood. Baby teeth began to grow in children around the first six months of life. They tend to lose their principal set of teeth at the age of 6 or 7, and these teeth are eventually substituted by secondary, persistent teeth.
Without appropriate oral care, infants may suffer oral problems and decay that could result in irritation and issues for the rest of their lives. An infectious ailment called early childhood dental caries is 5 times more common in children than asthma and 7 times more common than hay fever. Twenty percent of adolescents among the ages of 5 and 11 have at least one untreated impacted tooth.
Track 14: Geriodontics
As part of an interdisciplinary team with other healthcare professionals, Geriodontics provide dental care to older an person that includes the diagnosis, prevention, and treatment of issues related to normal ageing and age-related disorders.
• Tooth Wear;
• Sedation and Restraint for Dentistry
Track 15: Endodontics
When a tooth became injured or infected in the past, it was typically extracted. But today, endodontic therapy, sometimes referred to as root canal treatment, can frequently save damaged or diseased teeth.
A specialist branch of dentistry known as Endodontics focuses on aberrant tooth pulp, as well as the problems that impact the tissues surrounding the pulp and canal and its causes, symptoms, prevention, and treatment. The soft tissue known as tooth pulp, which is made up of nerves, blood vessels, and connective tissues, runs through the dentin, the hard tissue that makes up the inside of the tooth, and extends from the crown, or top, of the tooth to the tip of the root in the jaw bone.
Track 16: Orthodontics
Dentistry students often choose to specialize in orthodontics. Many students studying dental science choose orthodontics as their area of concentration. Lots of advancements are being made in this subject. The development of less painful techniques is being pursued. There is a push to improve the efficacy of treatments. Orthodontics has a lot of potential in India. Many orthodontists develop novel and cutting-edge techniques. They learn several approaches to treating tooth alignment. The process of aligning teeth is a drawn-out one, and braces are known to be unpleasant equipment.
These techniques are being worked on to make them more pleasant and less painful. They are developing procedures that don't obstruct routine tasks. Additionally, studies are being done to improve the durability and potency of these treatments.
Market analysis
By 2028, the dental market is anticipated to have grown from US$ 30, 287, 91 million in 2021 to US$ 52, 105, 14 million, with a CAGR of 8.1%. The market is expanding as a result of rising dental disease incidence, rising demand for cosmetic dental procedures, and technological advancements. The growth of the dental sector is, however, hampered by the limited reimbursements.
Numerous businesses in Europe have been badly impacted by the COVID-19 outbreak. Estimates from the NHS show that between 2016 and 2018, dentists in the UK diagnosed or treated more than 22 million patients. 329 private dentists in Ireland who participated in a recent study by the Dental Tribune International claimed that 86% of their practices had to lay off employees as a result of the COVID-19 outbreak. In addition, 87% of the respondents thought it was unlikely that service levels would return to those prior to the epidemic. 93% of respondents predicted a noticeable decline in income as a result of the crisis, and 67% said they could only sustain a profitable dental practise for a maximum of three months.
The UK government granted permission for dental offices to reopen starting on June 8, 2020, according to the Oral Health Foundation in England. Dentists must adhere to stringent regulations, and they must wear personal protective equipment (PPE) that is fully compliant in order to perform social segregation and implement effective cross-infection control. However, this can cause a delay in a dental office's full reopening and limit the kind of treatments it can provide.
According to the CDC's guidance for dental settings, the US has given priority to the most important dental treatments and has given patients care to prevent patient harm from delaying treatment due to a probable SARS-CoV-2 exposure. Based on the most recent information about the COVID-19 pandemic and the situation in the US, the interim guideline has been updated. A few expectations should continue to be in place as part of the ongoing response to the COVID-19 epidemic when dental healthcare departments start to restart elective procedures under the administration of local and state officials.
Our experts used extensive business surveys and econometrics to compile the study. This study is used by professionals for benchmarking, market sizing, due diligence, cost-cutting, growth planning, and strategic planning. It also helps them understand industry dynamics and is useful for forecasting, streamlining, gap analysis, and recognizing opportunities. The study contains insightful industry data sets, including historical and projected industry sales, operating expense information, product line breakdown, BCG matrix, financial ratios, benchmarks, payroll, state statistics, profitability, revenue per employee, organizational analysis, price inflation, consolidation analysis, firm dynamics, pay ranges for various roles, firm size data, employment, data by state, and much more.
Due to the demand for better dental & oral wellbeing and the high wealth of individuals around the world, the worldwide dental market is expected to surpass US $ 60 billion by 2024. A few variables that will help the global dentistry & Oral Health research market to achieve its position in the ensuing years include raising awareness of oral health research and hygiene, i.e., keeping our teeth and mouths clean can avoid gingivitis, cavities, and bad breath.
Past conference
Conference Series LLC Ltd invites you to attend the 43rd World Congress of Dental Sciences and Oral Health to be held from February 22 to 023, 2022 on the theme "Covid 19: Ahead of Dental and Oral Health Challenges" . The main objective of the Dental Science 2022 webinar is to discuss research, advanced techniques and treatments in all areas of dental and related sciences.
The latest techniques, improvements and the latest updates in dentistry. This is your best chance of reaching the largest gathering of dental group members. Lead presentations, disseminate data, meet current and potential specialists, make a splash with new enhancements, and gain name recognition during this webinar. Performing dental training ensures that dental practitioners receive the company's latest symptomatic, preventive and therapeutic techniques.
To Collaborate Scientific Professionals around the World
Conference Date March 20-21, 2023
For Sponsors & Exhibitors
Speaker Opportunity
Day 1